to a tea
Heres another concept design project.  Our final project was to choose one of the projects weve already done and do a different one or expand on the one we already created.  Sooo I took the "How to Make Ramen" project and decided to go with the kitchen theme.  My next concept is a tea pot that tells you when the tea is ready.
So heres how it works.  Each tea pot comes with 9 colored gel inserts and 9 different types of teas.  You insert the colored gels into the slot on the side, and with its revolutionary color recognition technology, the words "to a tea" will slowly appear in the window.  Once it is steeped perfectly, the little window says "to a tea!" and you can enjoy perfectly steeped tea =)
You can click on each image to enlarge.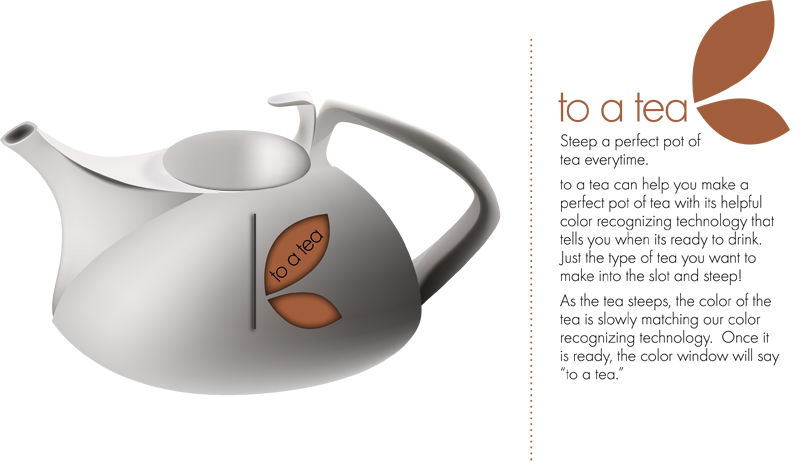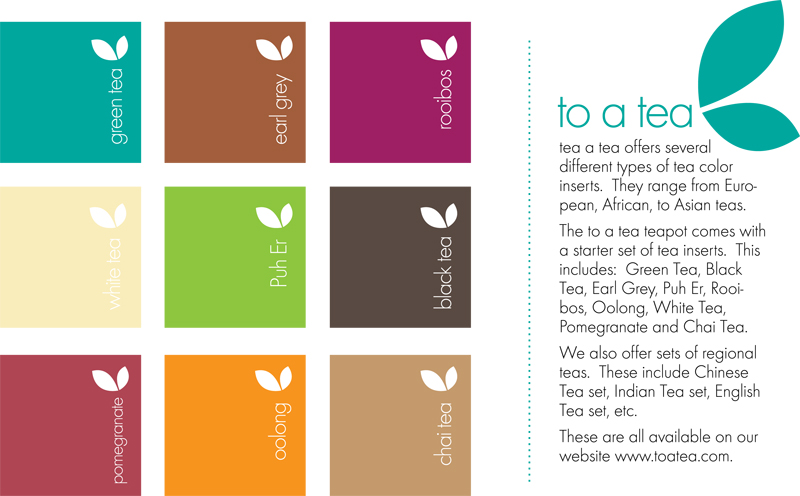 So do yall remember those things when we were a kid…where its written in blue, and then theres red squiggly lines all over it, then you put a red film on top and you see whats written in blue?  Anywaayy so thats where I went to create this….sooo my technology isnt revolutionary or perfect, but you kinda get the idea right? aallssoo when i did this project…www.toatea.com wasnt a real website yet…but now it is, so I guess i should take that off….??